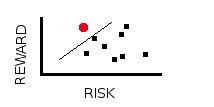 Achieving Superior Risk-Adjusted Performance: Stamper Capital & Investments, Inc. Separately Managed Accounts earned better rewards with less risk than National Short Municipal Bond Funds over 3, 5, and 10 year periods.  From 'Presentations' section.
Stamper Capital Weblog: The Contraction Resumes
January 2019 Annual Forecast  in Annual Forecasts
Separately Managed Accounts (National Tax-Free) vs. Tax-Free Municipal Bond Indices
Annual Total Returns, Period Ended 5-31-2019
| PERIOD | Morningstar Muni Short Category | SCI Separately Managed Tax-Fee Municipal Accounts Composite Net of Fees | SCI Separately Managed Accounts Net Pre-Tax Equivalent* | Bloomberg Barclay's Municipal Bond Index |
| --- | --- | --- | --- | --- |
| 1 Year | 2.85% | 2.79% | 4.30% | 6.40% |
| 3 Years | 1.27% | 2.24% | 3.44% | 2.96% |
| 5 Years | 1.13% | 2.02% | 3.11% | 3.58% |
| 10 Years | 1.70% | 2.25% | 3.45% | 4.58% |
| 15 Years | 2.15% | 2.73% | 4.20% | 4.52% |
| Since Inception (1/1/1995) | N/A | 3.95% | 6.08% | N/A |
Note: Indices do not have fees (trading costs, custody fees, management fees, etc.) deducted from their returns. The Bloomberg Barclay's Index is a long term index, which has substantially more interest rate risk than the Morningstar Short Term Municipal Fund Category. We aim for similar returns with far less risk - The key with this table is that our pre-tax municipal bond returns are around the same as the bond market indices BUT the bond indices posted large negative returns during certain quarters during different periods.
Please see the Disclaimer and Footnotes at the bottom of the page for more information.
* at 35% Federal tax rate
Is Your Municipal Bond Portfolio Safe? How can you tell?  In this piece, we explore some basic items for muni investors to consider when reviewing their muni portfolio to determine if their investments are really protecting their money.  From 'Investor Education' section.
The Value of Escrowed and Prerefunded Bonds With so much talk about the risk in muni's these days, it is good to know there is still some safety in Municipal Bonds for investors who know where to look.  From 'Investor Education' section.
Muni Investors Should Not Limit Themselves to New Issue Bonds Many great opportunities for smart investors lie in the Secondary Market, for those who know where to look & are willing to work.  From 'Investor Education' section.
Investing in Municipal Bonds is Not a DIY Project Muni bonds are a notoriously difficlut asset class for average investors to buy into on their own.  Here we explain the potential pitfalls of investing in Muni's without an experienced guide to help!  From 'Investor Education' section.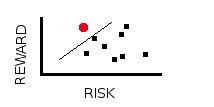 An in-depth performance review of portfolio manager Clark Stamper's 20 year record as mutual fund manager – September 1, 2010:  This article shows that Stamper was able to have one of the longest tenures managing a muni fund for over 20 years in the industry all while producing superior risk-adjusted returns over the past decade (ending 6/30/2010), compared to the competition.  Clark Stamper Completes a Superior 20-Year Run Managing the Former Evergreen Strategic Municipal Bond Fund.  From 'Presentations' section.
How our Long-Term Forecast from 2ndQtr 2002 is being realized!  See how Stamper Capital's President and Portfolio Manager has been proved correct in his Market Forecasts in the article:  'W'hat Goes Up Must Come Down: Stamper Capital & Investments Forecasts Become Reality.  From 'Market Analysis' section.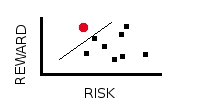 How Stamper Capital Portfolio Management beat FOUR Muni Categories over a 10-Year period using upside-potential/downside-protection strategy  –  Read:  Stamper Capital & Investments, Inc. Portfolio Management Tops the Tax-Free Municipal Competition Across FOUR Categories Over Three, Five, and Ten Year Periods: Clark Stamper Explains.  From 'Presentations' section.
Stamper Capital's Upside Potential/Downside Protection Methodology, Applied on Equities! We are contemplating opening our "Stamper Strategic Long/Short/Fixed Equity Composite," private account management where we go short and long equity-risk type of investments. Please see our Portfolio Manager's interview:  Interview with Portfolio Manager, Clark Stamper: How did the Stamper Strategic Long/Short/Fixed Composite achieve a total return of 98% for year 2008?.  From 'Presentations' section.
In the following article, Clark explains how market inefficiencies create opportunities in the fixed-income markets.  Read:  The Bond Buyer June 1996: Manager Goes Far & Wide in Quest for Risk-Adjusted Returns.  From 'In the News' section.